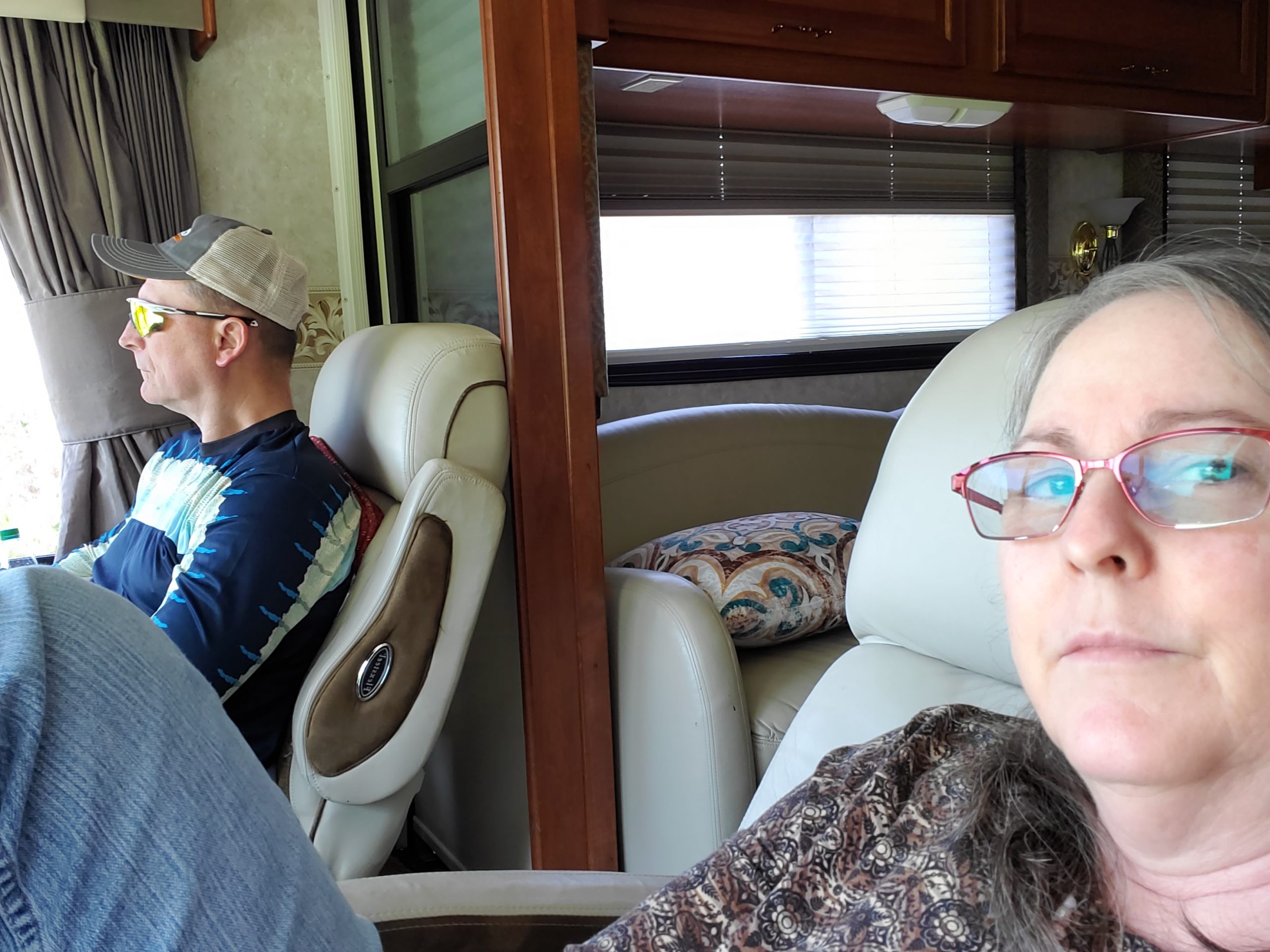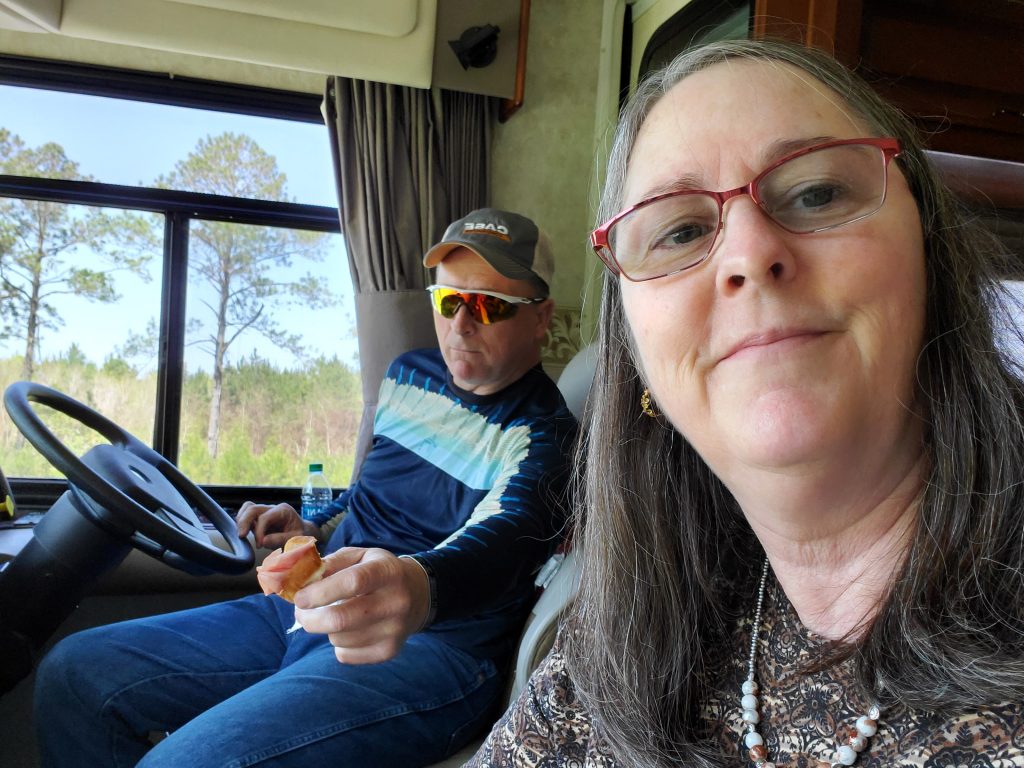 If you look at this photo and think that we are mad at each other, you are very wrong. This is the look you get when you have overcome the overwhelming obstacles in your path, victory in sight, only to have the final death blow delivered.
This is the face of surrender. It is also the look of the complete peace with whatever the sovereign God puts in front of us.
I snapped these couple photos while we were sitting on the side of the interstate, trucks and cars buzzing by rocking the bus. We sat there 3 or 3 1/2 hours. The trip was only a 4 1/2 hour trip, and we were about one hour into it, so at least we didn't get too far. We had planned this trip for a year and so many obstacles came up prior to us leaving, we weren't sure we would get on the road. We were relived to be on our way, but not entirely shocked or even mad when the tire blew out. Just disappointed.
The world we live in doesn't normally show pictures like this. The world tells us to feed our desires, and it promotes an unrealistic, idealistic expectation of life. Yet, things don't go as expected or planned. Sin corrupts everything in our world and leaves people sad, confused, regretful, and angry. People who are lost, don't deal honestly with these realities and tend to blame others for the wrongs in their own life. It is a struggle, when hopes and dreams don't work out as anticipated.
Disappointment comes in many forms and shapes. Many times we hold these unrealistic expectations for the people in our life. People, even our brothers and sisters in Christ, fail to meet realistic expectations, much less the unrealistic ones.
For us, as Christian, disappointment always points us back to our only hope.
2 Corinthians 5:15-21
and He died for all, so that they who live might no longer live for themselves, but for Him who died and rose again on their behalf. Therefore from now on we recognize no one according to the flesh; even though we have known Christ according to the flesh, yet now we know Him in this way no longer. Therefore if anyone is in Christ, he is a new creature; the old things passed away; behold, new things have come. Now all these things are from God, who reconciled us to Himself through Christ and gave us the ministry of reconciliation, namely, that God was in Christ reconciling the world to Himself, not counting their trespasses against them, and He has committed to us the word of reconciliation. Therefore, we are ambassadors for Christ, as though God were making an appeal through us; we beg you on behalf of Christ, be reconciled to God. He made Him who knew no sin to be sin on our behalf, so that we might become the righteousness of God in Him.
Cling to the cross, and as our pastor says, run to the cross.